This Govt chart of changes in sea level over the last 140,000 years – from NSW Chief Scientist and Engineer article "CSE Report Sea Level Rise Benchmarks" (see my previous post) – could easily have been more informative by showing that sea levels ~6,000 years BP were one to two metres higher than today (marked by my red freehand line "HO" for Holocene Optimum). Their chart has no problems showing detailed oscillations at approx 55,000 BP where I have marked a "B".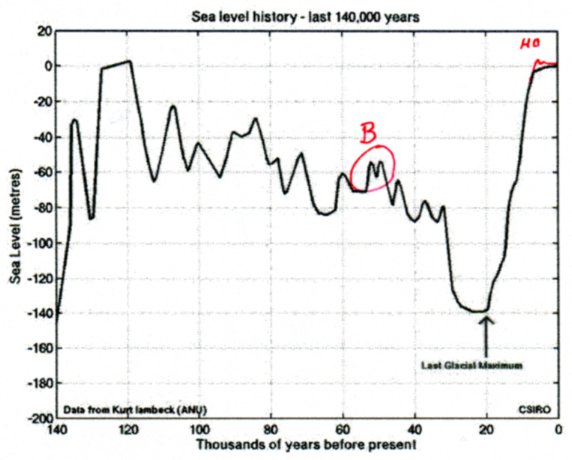 The higher sea levels around the Holocene Optimum are well known but it so happens that research on the Australian East Coast by scientists at James Cook University published in 2008 firms up the timing and magnitude of these changes.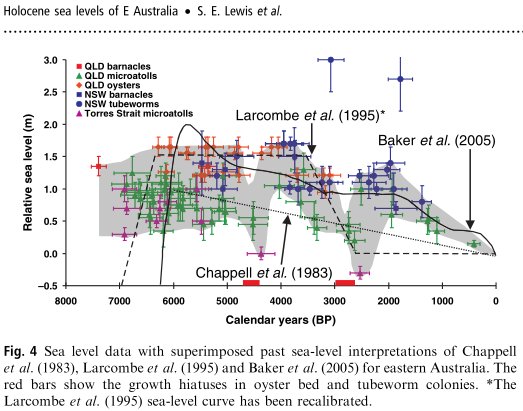 We realize here that Govt scientists prefer the simplistic IPCC story of constantly rising sea levels and that taxpayers should not be confused with the information that sea levels have in fact fallen over the last ~6,000 years.