13.6 degrees C on 25 April 2012 – 1952 was 13.3, 1939 – 13.2 and 1944 – 11.6.
And this is in the face of constant growth of the Canberra urban heat island (UHI). No doubt this is what we can expect from global warming. Camooweal in NW Queensland is also having chilly times – is anybody aware of other record cold sites ?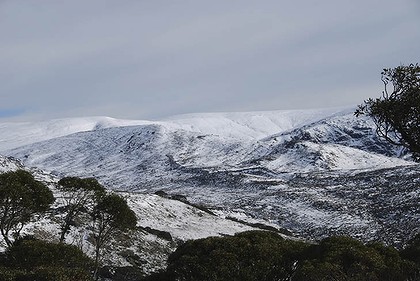 Just saw this scenic shot in the Canberra Times – high alpine ridges near Perisher on ANZAC Day – another good pic in the article.