December 16th, 2011 by Warwick Hughes
The one year chart of ICE ECX EUA Futures just says it all about what was achieved at the Durban climate talkfest.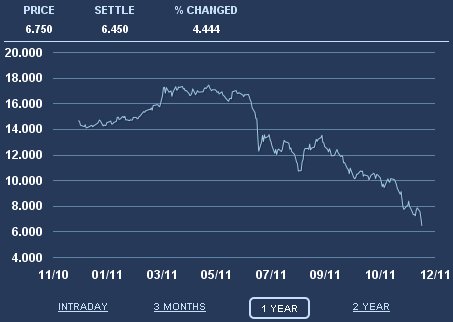 Our GreenLeft Canberra Govt recently set a carbon price @ AU$23 = currently EU17.5. – which is about 2.7 times the current European carbon price. So I hope anybody thinking of buying Australian Carbon Credit Units or spending money setting up a Carbon Farming scheme – thinks very carefully about the value of the product.
Posted in IPCC, Resources | 4 Comments »