Readers have pointed out to me the huge rain totals for various parts of Aotearoa for December 2011. So I checked the NIWA 3 month Outlook for December-February issued on 1st Dec 2011.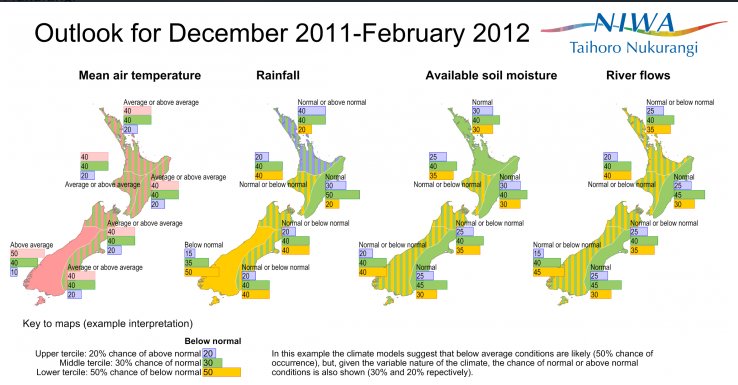 Not the slightest hint of the heavy rains – so if they could miss that huge event coming down the pipeline hardly two weeks away – are they really worth their salaries ? Also press articles faithfully trumpeting the stock-standard NIWA line – "Niwa predicts long, hot summer" – how the MSM GreenLeft media love to print this stuff.
I found this map of December rain percentages at NIWA Climate Update.


Reverse serendipity in the NIWA article "New Zealand's rain falls mainly in the mountains" published 20 December – just after most of the rainfalls shown on above map. Note how the peak December rains were mostly NOT in the mountains. Maybe there is a Weather God.